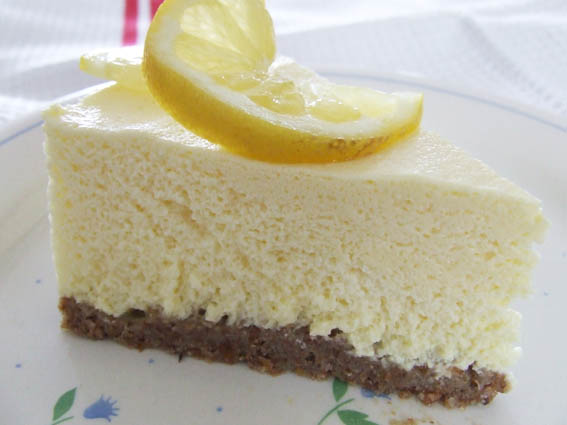 Zesty fresh! This summery no bake cheesecake features a mousse texture with sweet and zesty refreshing flavour.

Last weekend I found myself longing for a fresh fruity sweet treat.
My fruit bowl had an excess amount of lemons in it so I quickly whipped up a no bake cheese cake to be ready and set by the time I would be back from teaching my Saturday fitness classes – something to look forward to.
I didn't have any biscuits and no time to make a crust of any description, so I just used two slices of German style grainy rye bread – I think I might have seen someone else using a similar approach in the past.
The great thing about the bread is that it is sugar free and has high fibre content. It gives the cake base a contrasting flavour to the sweetness of the mousse.
What I like about this emergency fridge cheesecake is that I can just whip it up in 20min and then just leave it to set!
The ingredients all provide valuable nutrition such as protein, calcium and fibre, a great low calorie treat for a low calorie diet.
Remember, Quark has only 0.2% fat and 12g protein per 100g so it ticks all the boxes in terms of diet friendliness.
Since I always try to avoid unhealthy fats I used Quark and I have not added any whipping cream to the cheesecake mix.
If you don't have any quark you can use low fat natural fromage frais.
I prepared the cheesecake cream over a hot water bath with quark, egg yolks and whipped egg whites; in this recipe I used gelatine to make sure it sets in the fridge.
After 4 hours in the fridge it has a stiff, light fluffy texture without the calories from fat and sugar.
I did manage to keep a quarter of the cake in the fridge for the next day- so you can prepare it the night before if time is an issue.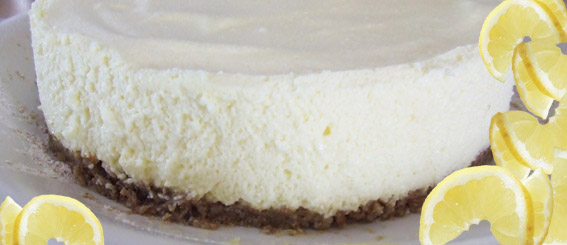 Makes a 7.5 inch/ 19cm round cake
Prep time: 20min
Fridge time to set: approx. 3hours
You need:
For the base:
For the cheesecake cream:
250g Quark
3 medium Eggs (separated)
50ml juice of one small Lemon
1 pkt/ 1tbsp. gelatine dry powder, unsweetened.

3-5 knife-tips Stevia-sweet 90% powder

dissolved in 

1 table spoons hot water
Note: getting the sweetness to the desired level is a matter of trial and error, the best thing is to start with a smaller amount of whatever Stevia you have on hand, it can be ready-use, liquid or tabs (need to be dissolved too), adding more is easier than diluting – you could end up with a huge amount of treat -Don't have any Stevia yet? – you can always use normal sweetener products until you are set up.
Instructions:
Base: Crumble the bread into a food processor or blender, add the water and stevia-sweet to taste, I also added a little vanilla flavouring. – Blend to achieve a pasty mix. I put a little flour on a plate, placed a gateau cake ring on top and pressed down the breadcrumb base. – I did not grease the ring, since I was in a hurry – I had to cut the cake free. If you have the time, line the cake ring with a collar made of grease proof paper for easy removal later.
Cream: For the cheesecake mix, start by beating the egg whites until they form soft peaks. (I always do this first when my beaters are still clean, giving me the best chance to get the egg white stiff).
Sprinkle the gelatine over 5 tbsp water in a heatproof jug and leave to stand for 5 minutes. Stand the jug in a saucepan (double boiler) containing a 5cm (2inch) depth of simmering water and leave  until the gelatine has dissolved.  ( also check instructions of the brand you use)
Whisk the egg yolks and the Quark in a bowl together, place over hot water bath (double boiler) and mix on high setting until creamy, add the lemon juice and stevia-sweet to taste. Add any flavouring you might want to use now.
Then gradually pour in the gelatine liquid, mix well.
Once the cream has the desired sweetness and the gelatine is added, fold the egg whites into the mix taking care not to beat out the air, check that sweetness is still ok for your liking – if necessary, add some more.
Pour the mixture into the centre of the prepared base, smooth out and place in the fridge to let the gelatine set, this can take several hours.
Decorate with fresh lemon slices or grated lemon peel if you have untreated lemons on hand.

Any leftovers keep well in the fridge allowing you to enjoy more the next day.
Here's the calorie count based on 8pcs:
1pcs: approx. 79 kcals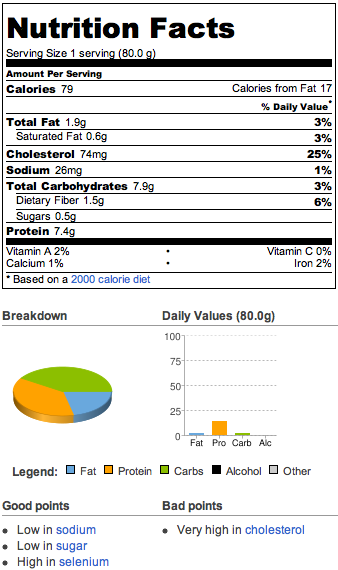 Do you have a special solution for the cheesecake base, share it with me.
MK xx