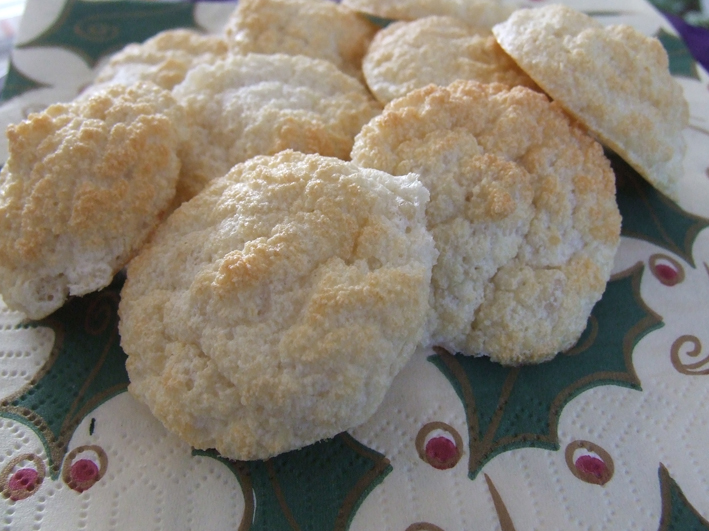 Snowball like christmassy almond macaroons with lots of protein and good nut fat.
This easy and quick recipe for macaroons is the only baking I have done since my last post and eating an all paleo style diet. A lot has changed in my approach to food and you will see this reflected in my christmas cookie and cake recipes I am going to post over the next few weeks.
Because I didn't use any wafers under the macaroons, they are also gluten free – which I have found works better with my digestion.
Makes 38pcs (no wafers needed)
Prep time: 10min
Baking time: 10 min at 180 degree Celsius 
Cooling time: 15 min 
You need:
Note: getting the sweetness to the desired level is a matter of trial and error, the best thing is to start with a smaller amount of whatever Stevia you have on hand, it can be ready-use, liquid or tabs (need to be dissolved too), adding more is easier than diluting – you could end up with a huge amount of treat -Don't have any Stevia yet? – you can always use normal sweetener products until you are set up.
Whip the egg whites to a stiff peak with electric mixer.
Dissolve the stevia-sweet powder in a table spoon of hot water, add any flavouring such a vanilla and add to the egg whites. Mix well and then combine the egg whites with the ground almonds, best done manually to keep the air in the egg whites.
Pre heat oven to 180 degree celsius. Have your baking tray with grease proof baking paper or a silicon baking mat ready.
Place the egg white batter mix into a decorating bag without the star shaped tip, or use a freezer bag and cut a corner off – it helps make nice and evenly round little macaroons.
Squirt little hubs spaced out onto the lined tray and put it in the pre heated oven.
Bake for 5 minutes, check the colour, it might be necessary to turn the baking tray around to get an even golden colour, bake for a further 5 min until macaroons are light golden brown.
I know that I have to do the  bake-turn-bake thing every time with my oven.
Take golden macaroons out and cool completely – this goes really quickly when they are on a cooling rack.
They should come off the paper or the silicon matt easily, if not, use a cake server to dig underneath and lift off.
Now they are ready to eat and make sure you share them, I didn't, they were so yummy I had them all since they were so fluffy.
Here's the calorie count.
When making 38pcs, 1 pcs approx. 16 kcals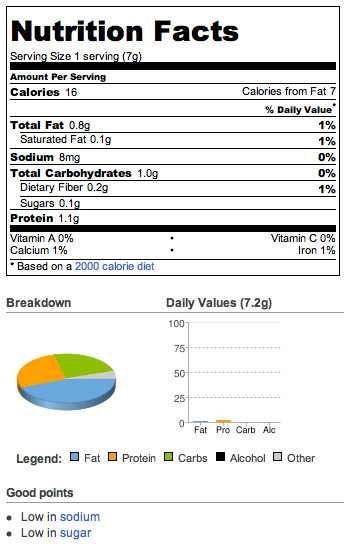 Which flavour are you adding to your macaroons? Allspice? or Cocoa powder?
What Christmas cake or biscuit recipe are you looking to make as a sugar free version this year?
MK xx