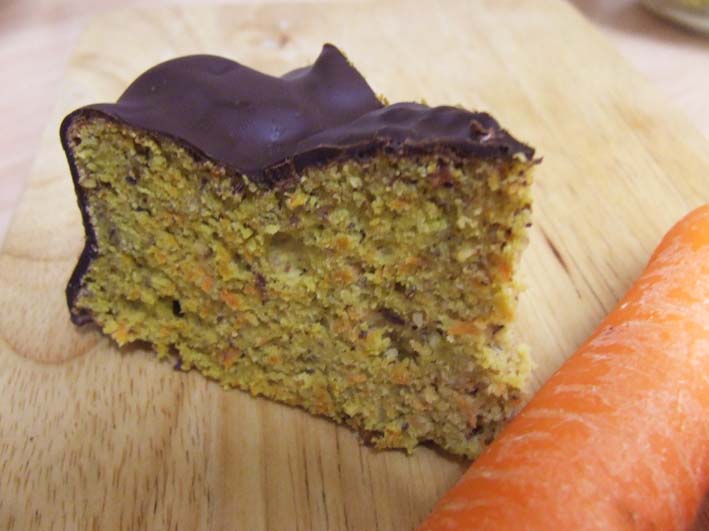 Holding up birthday cake traditions with juicy chocolate covered carrot cake.
Last month was my husbands birthday. I had planned to make him a cake as I usually do, this time I went for the carrot cake with chocolate covering. It is a tradition from my childhood, in my family there would be no birthday without a chocolate covered carrot cake! It actually lends itself very well to have candles stuck in it.
Now, I needed to change the  traditional receipe slightly to make it gluten free to allow me to have some too, I didn't want to miss out  on this yummy treat.
When I looked at the ingredients I actually found that this carrot cake is great for paleo dietary requirements, lots of nuts = healthy fats, eggs = protein, vegetable = fiber, no flour needed. And if one is very serious the chocolate covering can be omitted. For this cake I have used Lindt 85% chocolate to ensure that my husband would definitely like it. Alternatively you can use  a 100% chocolate liquor and sweeten with stevia to make chocolate covering.
You'll find that this cake is a great one to start friends that have not tried stevia sweetened food yet, the natural sweetness of the nuts and the carrots go very well with the natural stevia-sweet extract, the cake is sweet but not sickly sweet. Just right, sweet and juicy.
The cake can be made a day ahead, but is best keept in the fridge to ensure it does not go off since there is no sugar to preserve it. We ate from it for a couple of days, sadly I left it in an airtight container on the counter instead of the fridge so on day 3 it was off.  Note to myself: If in doubt, always store things in the fridge 😉
Makes: a small 16cm diameter 8cm high round cake
Prep time: 20 min
Cooking: 35 min at 180 degree celsius
You need:
4 medium eggs
150g ground almonds – mixed ground nuts work too.
125g finely grated carrots
50g chestnut flour
 couple of drops vanilla extract
2-4  knife-tips Stevia-sweet 90% powder dissolved in 1 table spoons hot water
Note: getting the sweetness to the desired level is a matter of trial and error, the best thing is to start with a smaller amount of whatever Stevia you have on hand, it can be ready-use, liquid or tabs (need to be dissolved too), adding more is easier than diluting – you could end up with a huge amount of treat -Don't have any Stevia yet? – you can always use normal sweetener products until you are set up.
Separate eggs into two bowls, add part stevia extract powder to the egg white part to the egg yolks.
Beat the eggwhites to a stiff peak, set a side.
Grate the carrots finely.
Beat the egg yolks until well mixed.
Add the ground nuts, chestnut flour and the grated carrots- mix well with electric mixer.
Use a rubber ladle to add the stiff egg white bit by bit under the nut carrot mass, take care not to lose all the fluffiness you have just beaten into the egg white.
Combine into a smooth mass and fill into a greased baking pan or silicon mold (no grease necessary).
Place in the pre-heated oven for  35 min, check if it is ready by pricing centre it with a knitting needle, if the needle comes out clean, the inside is cooked.
Leave to cool for 1hour on cooling rack.
Decorate as desired. e.g. melt chocolate and cover generously.
TIPS:
– you can use normal flour to make this recipe too.
– place grease proof paper under the cake when covering in chocolate, you can then recycle the excess chocolate that drips off.
– keep  in the fridge
– for freezing it's best to leave the chocolate covering to avoid the freezer burn look.
Here's the calorie count.
1pcs 206 kcals, if divided by 8 – 85% Lindt chocolate covering is included in the calculation.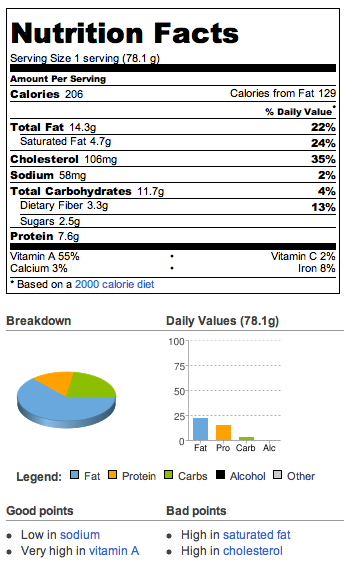 Which cake do you make in your family for birthdays? Does everyone get their favourite?
MK xx