Stevia

–

sweet…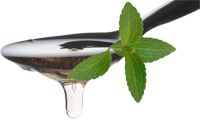 aims to offer You premium, natural Stevia sweetening products that are free of nasty additives and common food allergens.
Providing high purity products that taste great – our Stevia natural sweetener is a great alternative for people with diabetes and those who want guilt free sweetness that does not leave you wanting more.
With our Stevia-sweet products you can sweeten up your diet satisfying cravings without adding calories.
You can expect a service focused on shipping products packaged to minimise waste and shipping costs – efficiency is our mission.
We encourage You to use our refill product options; in a world aiming to be greener, it's
about the product, not the packaging – right?
We only sell things we have tried, tested …and love…..and we think you will love them too ……..
Stevia-shop operates it's business under these guiding principles:
Our idea from day one has been to make great tasting efficient Stevia products available to UK customers.
We strive for efficient, sincere, un-compromised, fabulous, caring and incomparable service (as close to perfect as possible).
We want to be considered a good place to shop on the web for everyone. We offer something for everyone, from easy to use Stevia sweetening tabs to satisfy your sweet tooth when consuming beverages, to a delicious Stevia-sweet stevioside extract to create home made treats for all the family.
We are enthusiastic about building strong relationships with everyone we interact with: our customers and our suppliers.
We look to connect with and inform our customers through our Blog:  blog.stevia-sweet.co.uk
We want to be a place to learn. From learning what Stevia is and where it comes from, to discovering the potential that Stevia has for the first time, to learning what to consider when creating treats.
We strive to be the progressive energy behind the saying of "knowledge is power."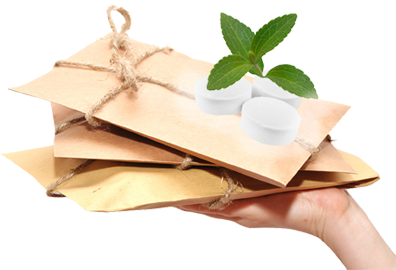 It really is wonderful to be here, bringing the green gold of the future to you.
Thanks to all of you who made it to our site, we are fortunate to have you here sharing our vision with us.
Sweet Regards
Marie Mann
Stevia

–sweet

BLOG

If you're a person who is new to the way of saving calories by using Stevia without missing out, you may be interested in this blog where you can learn about living and baking with Stevia for weight loss or health reasons.

For many people, Stevia remains a mystery; it's something that is used by informed nutrition insiders, it's – what 'other people do'.  Yet baking and living with Stevia needn't be a secret.

Following a few basic rules of thumb (unveiled here), it need only be as complicated as you make it, and how much time you spend on your creations (homemade Stevia sweetened treats) is entirely up to you – beware you may get hooked.

When you consider that approximately 80% of the western world's population has weight issues due to the huge amount of processed food and sugars they eat, information from a Blog like this is certainly something you should take advantage of, no matter how small your body issues.

If weight loss is your main objective, you probably also thought about either joining the gym (good idea – do it, you'll love it) or trying another fad diet (don't waste your time, consider giving Stevia a chance – change things for good and live happily ever after).

Reach your weight goals, and be in the best shape you can be.

Start a Stevia-sweetened -life now!

MK xx