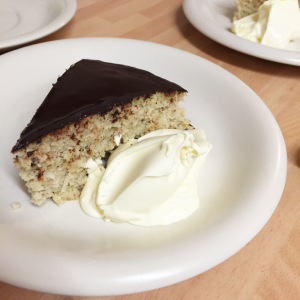 This has been my favourite go to recipe for several month now. I made many different variations all of which have been yummy. If you are new to baking or new to baking without sugar this is a brilliant cake to get started on.
It is foolproof really, you can't get it wrong unless you burn it in the oven.
Makes: 26cm diameter flat cake 5cm deep (or 11-12 cup cakes)
Prep time: 10 min
Cooking: 40min
Cooling time: 60-120min
Ingredients:
6 medium eggs
60g melted Coconut oil (or Butter)
237g Coconut milk
sprinkle of ground Vanilla
30g Almond flour
36g Coconut flour
170g Unsweetened desiccated Coconut
3g  Baking powder
Instructions:
pre-heat oven to 180 degree celsius
Beat the egg with the Stevia-sweet Baking Granules 1:1 and Vanilla
mix  in the melted cooled oil until creamy
add the coconut milk beat until combined
mix all dry ingredients together in a large bowl (sift the coconut flour)
add the dry ingredients to the creamy egg mix, use electric mixer to combine
fill smooth and well combined mass into buttered or lined with grease proof paper round cake tin
bake for around 40min, turn tray around at half way point to ensure even browning (check with a skewer that the cake is baked through)
leave to cool before coating in melted Lindt chocolate or leave as is.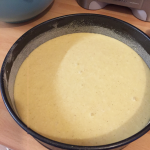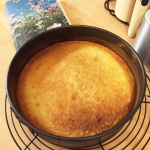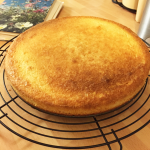 Tip:
the cake will keep several days in the fridge
for freezing cut them into pieces, separate with greaseproof paper and defrost as required
can be covered in chocolate
use juice or other flavoured liquid instead of coconut milk
use batter in cup cake forms for portioned snacks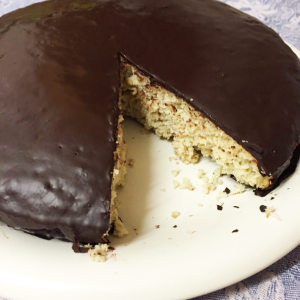 Show me your cake when it is done.
MK xx