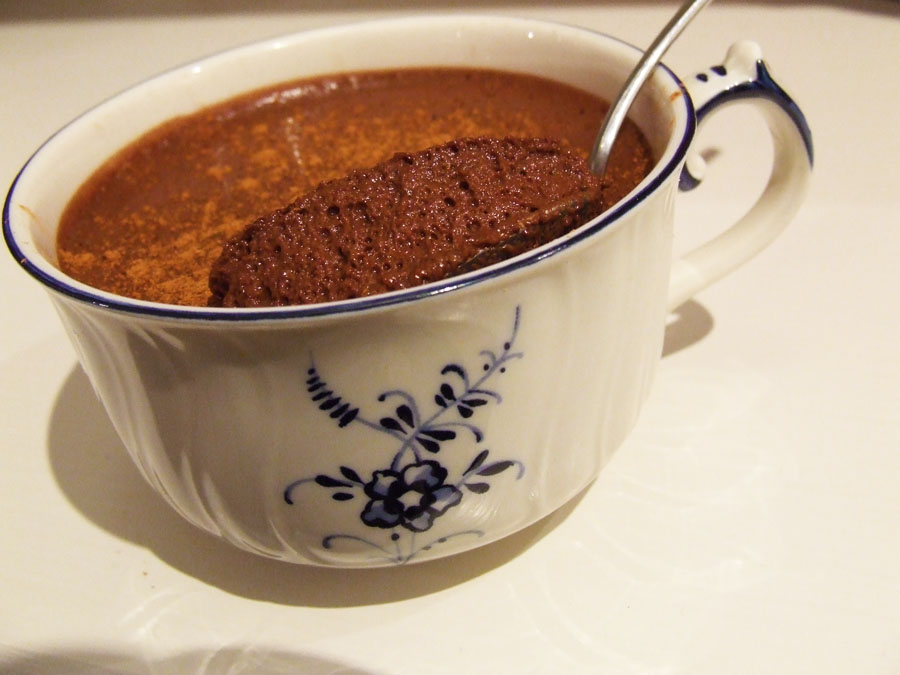 My favourite no sugar, high protein and next to no fat
This is for everyone who is desperate to venture to the dark side of Chocolate treats to answer the calling of their lusting mind – this time you can be the skinny angel keeping on flying with a light conscience and tummy.
A few months back, whilst being on the best way to working my way to my dream body, I got an un-ignorable craving for a chocolaty treat. In my desperation, I searched the web for a suitable recipe that would tick all the boxes in terms of no-fat and no-carb, the sugar bit I would take care of my usual way – Stevia.
Because I love fluffy and creamy food textures above all, but I am a bit of a fat-phobic so most mousse recipes are out – at least when it comes to feeling good whilst feasting on a treat, the recipe from "Baking Bites" was the perfect starting point.
This adaption below is now a light Cocoa mousse based on eggs – good for you, as lots of protein makes you full for longer, sweetened with Stevia-sweet = no calories with all the sweetness you could wish for; the only calories you'll be indulging in are from the eggs, the cocoa and marginally the gelatine.
Fortunately, with this adapted recipe there is a way to have a luscious chocolaty mousse without all the calorific extras.

Makes approx 6 portions in tea cups (if you are sharing that is)
Prep time: 10min
Cool time: 30-60min depending on how big the portions are
You need:
125ml water
4 sheets of leaf Gelatine (6.6g)
4 medium Eggs separated
2 1/2 tbsp (25g) Dark, unsweetened Cocoa powder

2-3 knife-tips Stevia-sweet 90% powder

dissolved in

1 table spoons hot water
Note: getting the sweetness to the desired level is a matter of trial and error, the best thing is to start with a smaller amount of whatever Stevia you have on hand, it can be ready-use, liquid or tabs (need to be dissolved too), adding more is easier than diluting – you could end up with a huge amount of treat -Don't have any Stevia yet? – you can always use normal sweetener products until you are set up.>
Start by soaking the gelatine leafs in 125ml water.
Once the leafs turn to jelly, pour into a bowl suitable to use in a water bath.
Melt gelatine into the water over the water bath.
Then add in the cocoa and stir till mixed to smooth fluid – take care not to overheat the gelatine mix.
I take it off the heat once it's melted, you can always push it back on the heat if it sets too fast.
Use the time when the gelatine is soaking to mixing the egg whites until they form soft peaks, then beat in one egg yolk at a time "on high speed".
Now add the gelatine-cocoa-water mix to the fluffy-egg-mix on medium speed until the mixture is an even colour and combined well.
The mixture is now ready to pour into your preferred serving bowl/s.
Cool in the fridge until set for 30-60min
(I make small portions so I don't have to wait too long to dig in and feel the fluffy texture… you can always have two portions)
Most times I make other treats whilst I wait for the Mousse to set…
it keeps my mind busy till serving time, and allows me to get something (e.g. Mrs Meiers Bites- image below) ready that I can share with my "fussy eater husband" so he doesn't feel left out. He is not too fond of fluffy and creamy textures (unless it's fatty cream).
Here's the calorie count:
100g Light Cocoa Mousse: approx. 209 kcals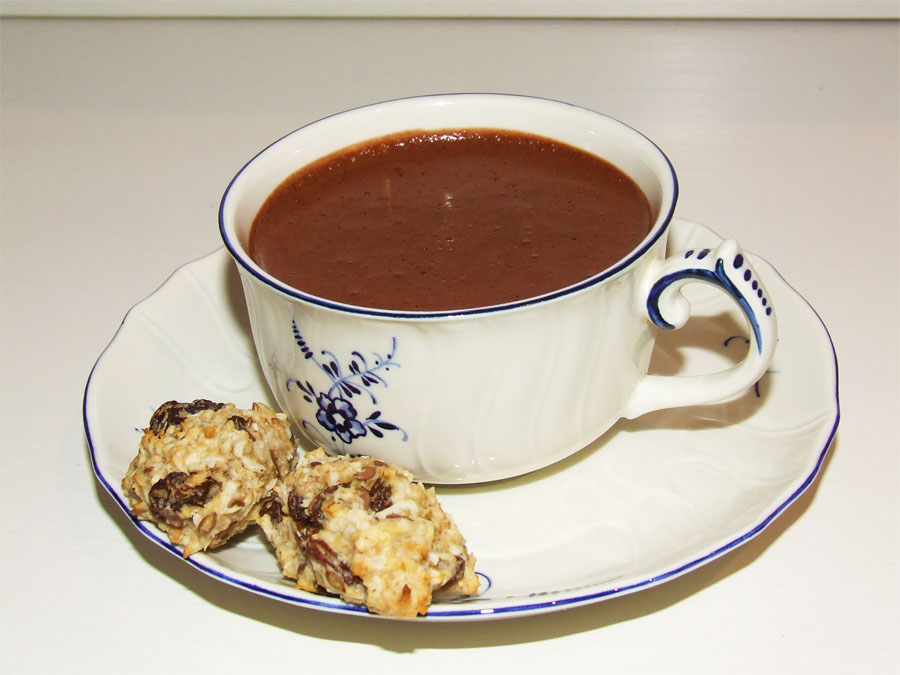 English Treat-Time, enjoy!
Do you have a recipe that you indulge in when it tickles your fancy? Let me know so we can share it, don't worry you'll get the biggest portion of all…
MK xx