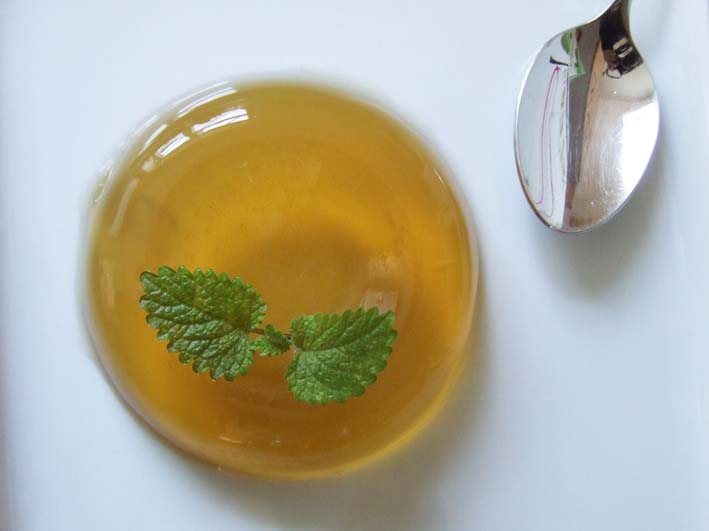 Jelly in my belly; why not create a spoon-able jelly desert with your favourite teas?
A cooled peppermint tea jelly makes a tasty refreshing alternative to the heavy cream laden summer dessert – not quite the same as ice cream (my personal obsession) but definitely a light, refreshing not guilt involved treat option thanks to no added sugar version sweetened with natural sweetener stevia-sweet.
Did you know that Peppermint tea has a large range of health benefiting properties?
Since I drink quite a bit of peppermint tea hot or cold sweetened with stevia-sweet tabs, I though I should find out a bit more about this popular flavour used in so many products from chewing gum to toothpaste. It is interesting that number of studies support the use of peppermint for indigestion and irritable bowel syndrome – is that why I feel relaxed and calm when drinking this tea?
Peppermint is said to have a calming effect on the muscles of the stomach and supports the flow of bile, which is a fluid, produced by the liver that aids the process of digestion. The body uses bile, to digest fats in the small intestine. The result, food passes through the stomach more quickly.
Peppermint relaxes the intestinal muscles, allowing painful digestive gas to pass more easily. Try relieving your bloated tummy with a couple of cups of peppermint tea, it might become your secret flat tummy tool. Due to the relaxing properties, some studies advise patients suffering with gastroesophageal reflux disease (GERD) to avoid peppermint.
I guess most of us appreciate regularly that peppermint takes the edge of bad breath, so wouldn't mint jelly make a great follow on from a super tasty garlic infused BBQ session?
Have the best of everything; who would want to miss out on the great antibacterial blood purifying benefits of fresh garlic?
If you are busy and stressed, suffering from muscle aches, maybe from a strenuous exercise regime, peppermint tea could combat the stress and aid relaxation, helping ward off common colds, some countries even advise these benefits on their tea packaging.
You don't like the flavour of peppermint – no problem just use your favourite tea to make a tasty, light jelly – it does not always have to be artificial, bright orange jelly with additives and E-numbers ranging from A-Z.
Home made jelly is super low calorie because gelatine is a natural protein, virtually free of fat and carbohydrates so definitely a no damage dessert or snack when combined with your favourite tea infusion.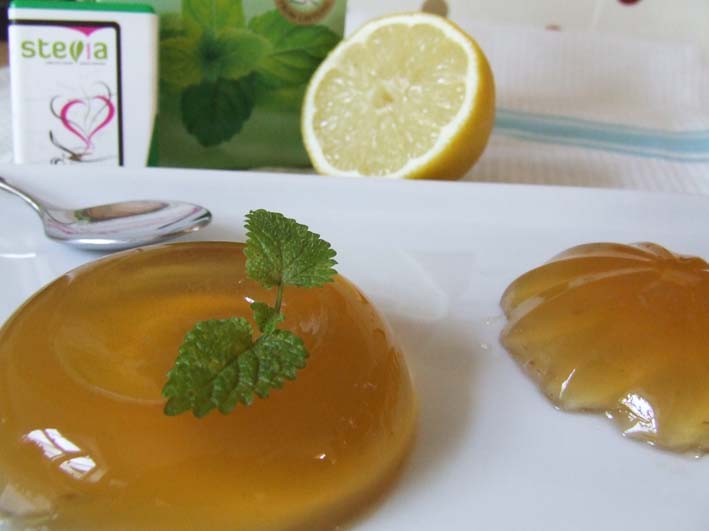 Makes 4 – 200ml portions
Prep time: 5min. (soaking gelatine leaf)
Cooling/ setting: approx. 2-4 hours in the fridge

You need:
4 Peppermint teabags/ or loose tea leafs
1 freshly squeezed lemon (this is optional – but does ad a bit of zing)
800ml water
12 leafs/ 20g galantine or alternative setting agent of your choice
Note: getting the sweetness to the desired level is a matter of trial and error, the best thing is to start with a smaller amount of whatever Stevia you have on hand, it can be ready-use, liquid or tabs (need to be dissolved too), adding more is easier than diluting – you could end up with a huge amount of treat -Don't have any Stevia yet? – you can always use normal sweetener products until you are set up.
Instructions:
Soak the gelatine leafs in some cold water for approx. 5min until they have swelled and softened. I cut mine into strips to fit them in a cup allowing for full coverage with water.
Boil the water; pour over tea bags in a jug, leave to infuse to desired flavour strength.
Squeeze the lemon if you would like to have the added zing and add to tea infusion.
Sweeten to taste with Stevia-sweet 90% powder or another stevia product.
Now squeeze out the swelled gelatine leafs, and stir into the still warm tea until fully dissolved.
Pour into serving bowl or glass, refrigerate for a few hours until fully set.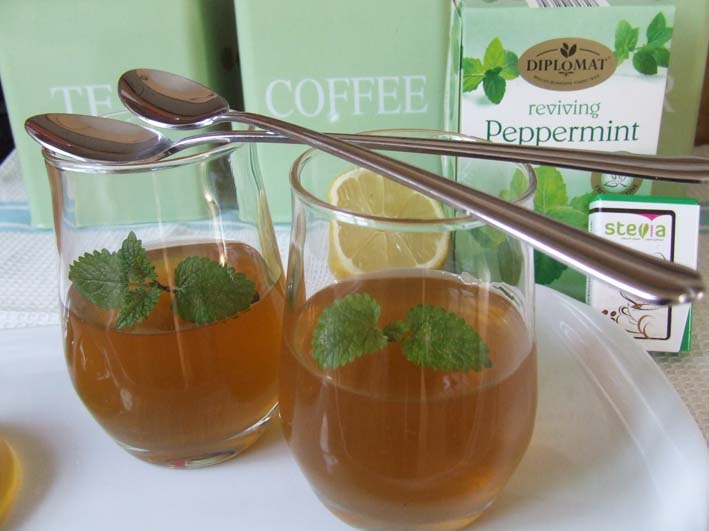 Tip for using speciality muffin tins silicon or metal to achieve a fancy shaping:
If you prefer to use a silicon mould or baking pan to add an unusual shape, rinse the mould with water before pouring the tea jelly liquid.
Leave to set in fridge.
Now, removing the jelly form the mould can be a bit tricky- especially if you don't leave it to set for long enough or you didn't use enough gelatine for the amount if liquid used – if you are looking to do jelly for a special occasion- its best to practice the whole procedure once or twice to avoid last minute disasters.
If the jelly refuses to come out of the mould, dip the mould into hot water for a couple of seconds without water touching the actual jelly – it melts the outer layer to the jelly allowing it to slide out easily.
Decorate with fresh garden mint or edible flowers, serving straight from fridge gives maximum refreshment.
Here's the nutritional information: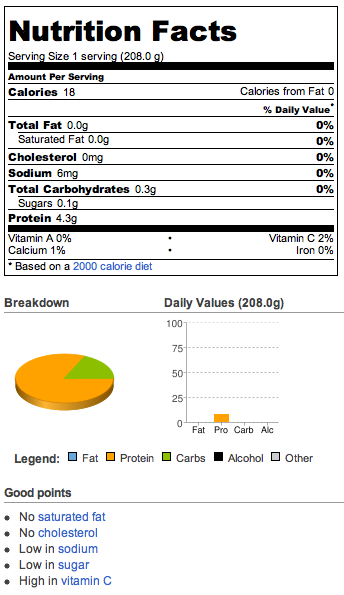 What kind of jellies do you make? Fancy layered ones or big amazing showstopper shapes? – have you got a special trick getting the jelly out of complicated moulds?
MK xx